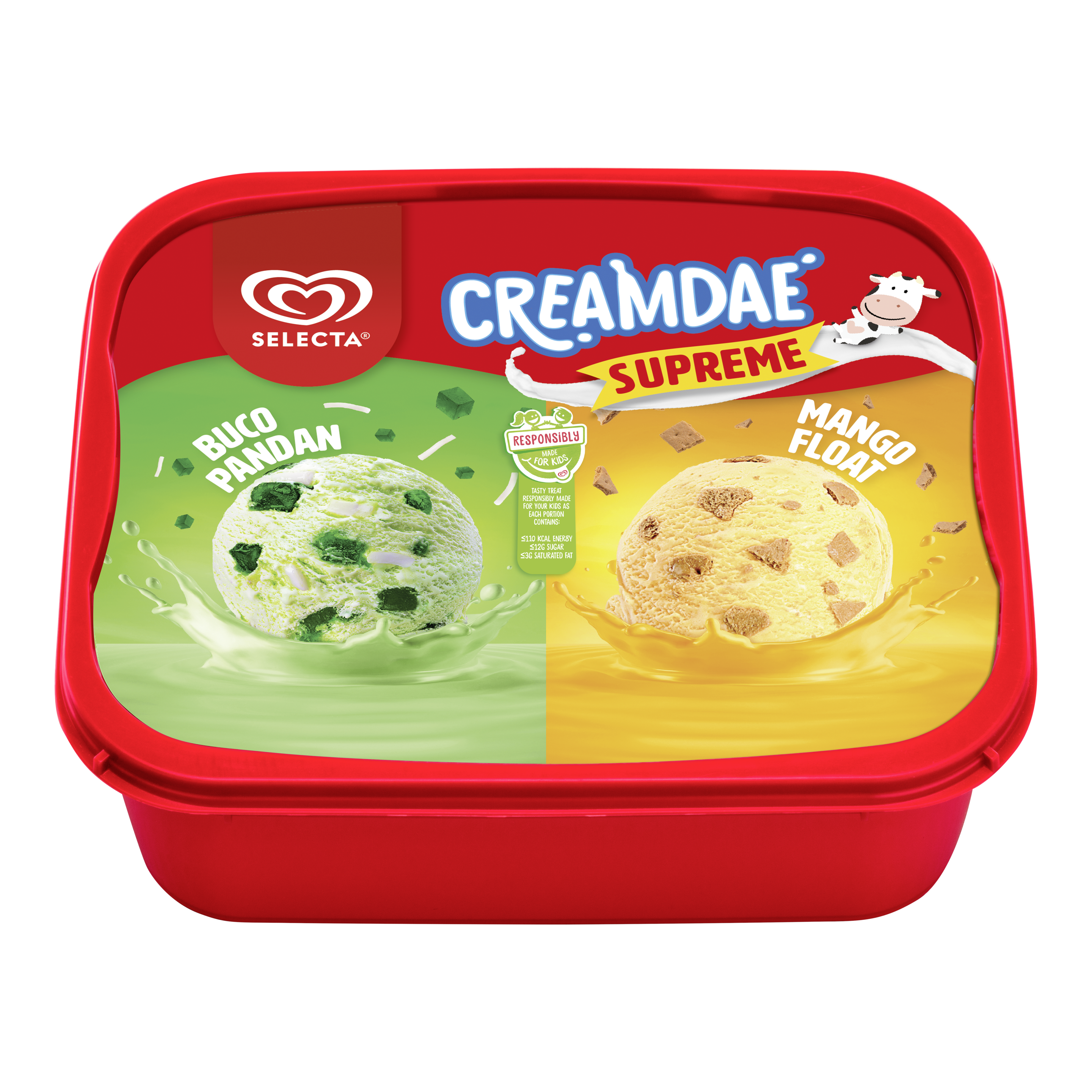 Selecta Creamdae Supreme 2in1 Buco Pandan - Mango Float 
Make birthdays extra special with Creamdae Supreme 2in1 - your favorite combination of Creamy Buco Pandan & delicious Mango float!

Ingredients

Nutritional Information
Ingredients: Common: Water, glucose, refined sugar, skimmed milk powder, palm oil, modified starch, whey powder, food stabilizers (locust bean gum, guar gum, carrageenan, and carboxymethyl cellulose) and emulsifiers (distilled monoand diglycerides), artificial flavors, and artificial colors (FD&C Yellow #6 (Sunset Yellow) and FD&C Blue #1 (Brilliant Blue)) including FD&C Yellow #5 (Tartrazine). Buco Pandan: Pandan Jelly, buco (young coconut) strings, coconut milk, Mango Float: Mango puree, graham crackers (wheat flour, whole wheat flour, sugar, vegetable shortening, caramel color, leavining (ammonium bicarbonate and sodium bicarbonate), malt extract honey, iodized salt, vanilla flavor, and sodium metabisulfite), ctric acid.Contains milk, wheat, coconut and FD&C Yellow #5 (Tartrazine). May contain eggs, peanuts and tree nuts, and soya.
Serving size: 1.3L
Serving per container: 13