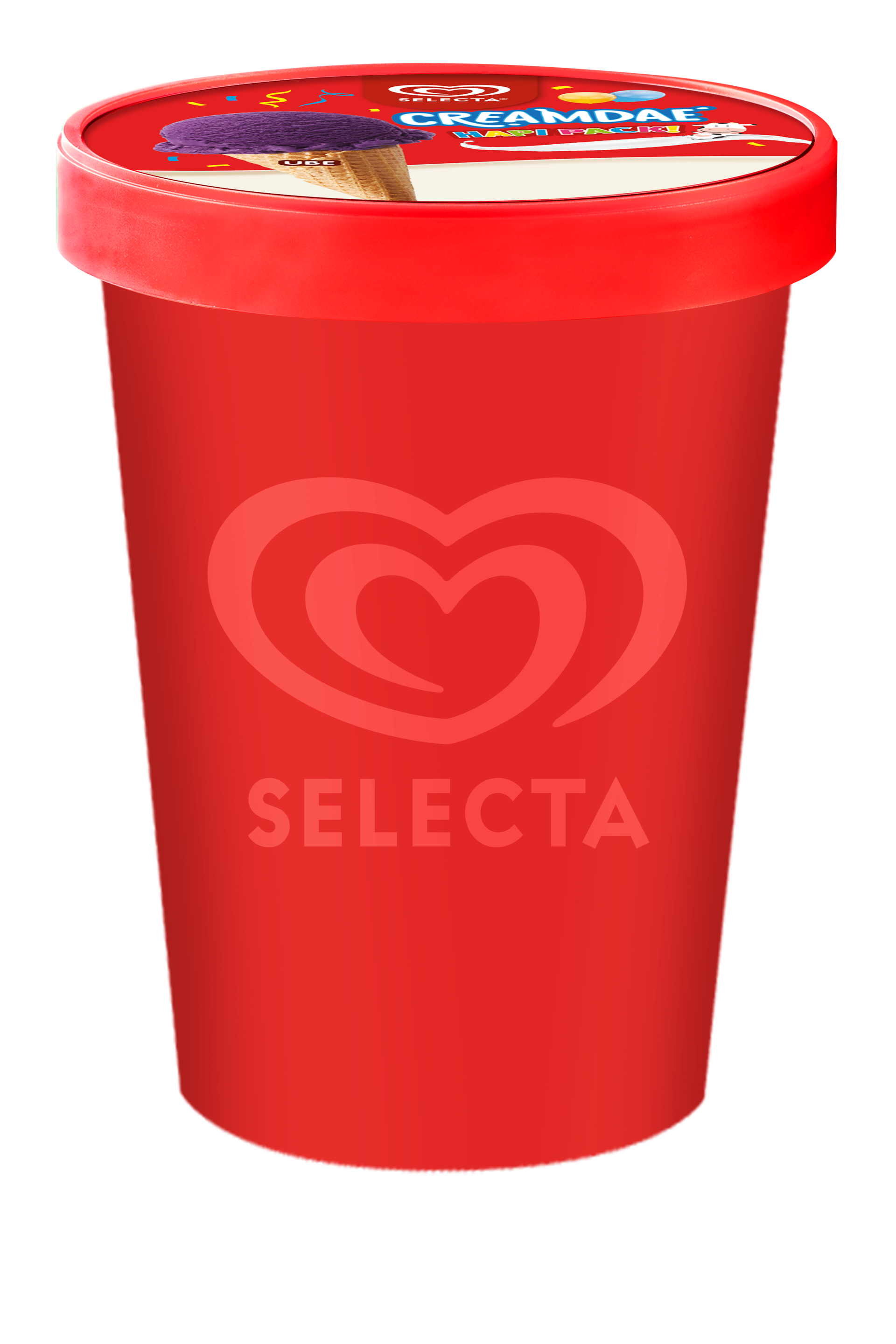 Selecta Creamdae Ube Hapi Pack 
Treat your kids to this rich ube flavored ice cream in a fun pack!

Ingredients

Nutritional Information
Ingredients: Water, glucose, refined sugar, palm oil, skimmed milk powder, buttermilk powder, whey powder, modified starch, ube puree, coconut milk, food stabilizers (locust bean gum, guar gum, carrageenan, and carboxymethyl cellulose) and emulsifiers (distilled mono and diglycerides), artificial food flavors (artificial ube flavors) and artificial food colors (Strawberry Red and FD&C Blue#1). Contains milk and coconut milk. May also contain peanuts, tree nuts, eggs, wheat, soya and FD&C Yellow#5 (Tartrazine). Manufactured by UNILEVER RFM ICE CREAM INC., Manggahan Light Industrial Park, A. Rodriguez Ave., Manggahan, Pasig City, 1611 Philippines. Consumer Hotline: 8646-2324 for Metro Manila / 1800-1-888-8888 for Provincial callers (Toll Free).
Serving size: 400ML
Serving per container: 4
| | Per 100ml | Per 100g |
| --- | --- | --- |
| Energy | 80 kcal | |
| Fat | 1.5 g | |
| .....of which saturates | 1 g | |
| Salt | 0% | |
| Carbohydrates | 15 g | |
| .....of which sugars | 9 g | |
| Protein | 2 g | |