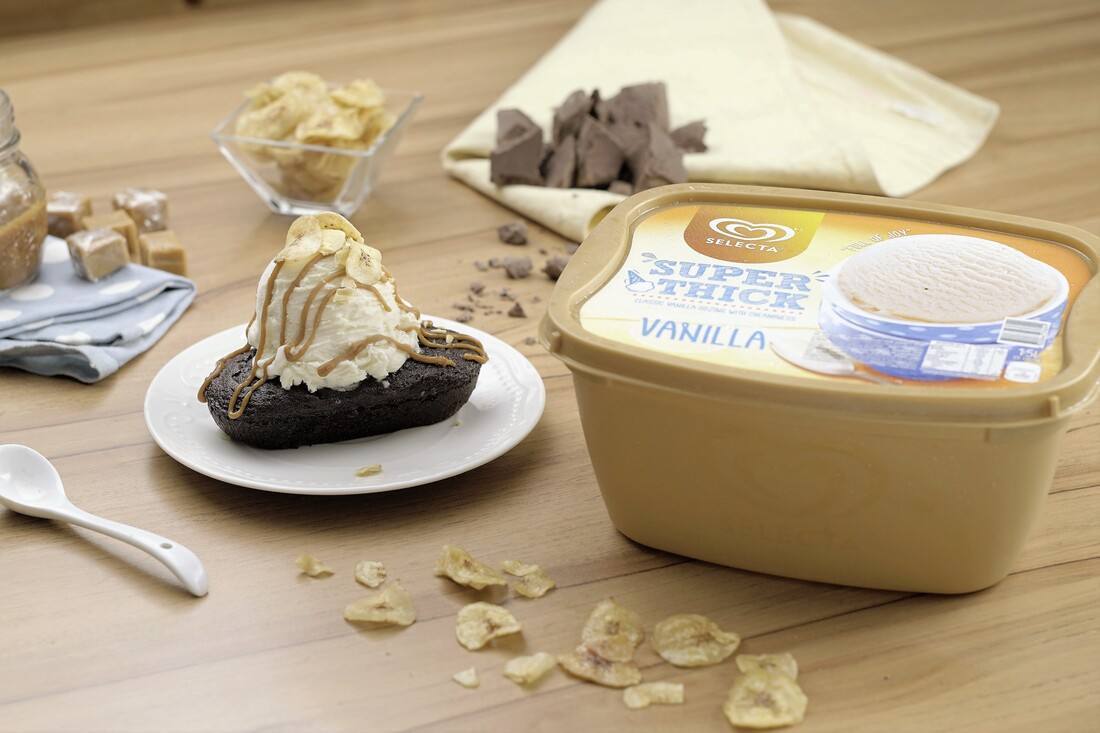 Choco Lava Cake A La Mode
Melt-in-the-mouth choco lava cake gets even better with Selecta Super Thick ice cream. You can't go wrong with this delightful treat: choco lava cake A la mode!

Ingredients
selecta super thick ice cream
choco lava cake
caramel syrup
banana chips
How to make
Get your pre-made choco lava cake at your nearest grocery or bakery.

Scoop up some Selecta Super Thick ice cream in your favorite flavors!

Top the cakes with your ice cream scoop and any other ingredients you wish. Whether it's syrup or banana chips, your Selecta choco lava cake ala mode is already sure to be a hit!
Delicious Recipes
Try our Ice Cream Donut!

2

people

Easy

5 min

0 min

Treat yourself to a mouthwatering cookie ice cream sandwich with the creamy goodness of Selecta Classic Super Thick Vanilla ice cream.

2

people

Easy

5 min

0 min

Try out our No-Bake Cookie Dough Ice Cream Sandwiches!

9

people

Easy

30 min

0 min
servings

people

difficulty

prepTime

cookTime